With more than 7,000 languages spoken worldwide, the need for government and government agencies to have translation services has become imperative. Government communication must be effective. The main challenges for the government are the cultural gaps in society, communication tactics, social norms, and language barriers.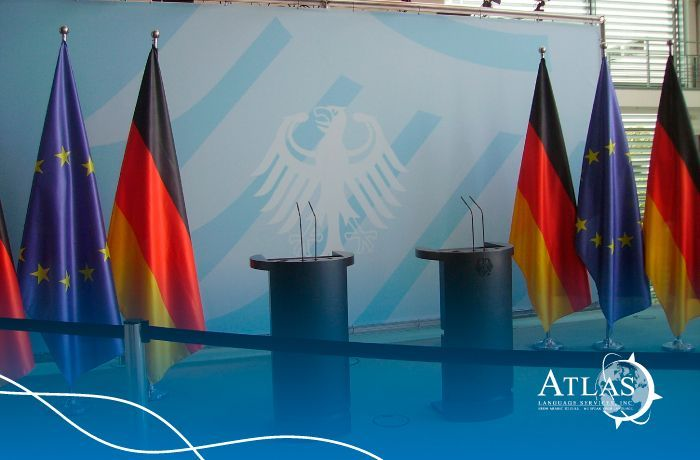 Why Do Government Agencies Need Translators?
Government agencies manage the resources of the state and the communication of legal, health, and educational bodies, in addition to the country's international relations and diplomacy. Translators can improve the quality of communication to help agencies and governments build trust with the community.
Breaking down language barriers can become the seed for cultivating a trusted public image among the non-native-speaking population living in the country. For example, in the U.S., about 21% of the population speaks a language other than English, and 62% speak Spanish. This demonstrates the diversity and language gaps governments must close to communicate effectively.
Not only are translators essential, but interpreters also assist government officials at conferences or diplomatic events worldwide, becoming the number one tool for establishing effective communication.
Benefits of Language Translations For Governments
Certified translators can help governments cope with many of the present world demands, such as:
Legal Translations: Legal translation is essential for making basic rules and laws known to citizens and foreigners. In addition, translators assist courts in translating court transcripts, contracts, agreements, immigration documents, certifications, etc.
Federal Agencies: These agencies are closely related to international issues such as immigration. Translators can help more effectively clarify requirements, regulations, or any doubt with non-native speakers.
Official Websites Translations: Government websites are the most trustable public information source for citizens and tourists. Translating these websites into other languages to facilitate access to information is essential to spread awareness among the population.
Tourism: Translators can help tourism departments communicate effectively with tourists by creating hotel and ticket reservation advertisements, translating signs, and conveying the historical significance of important sites
Health surveillance: With the experience of the COVID-19 pandemic, we've seen the importance of translations to share information that could save lives. Disease control and prevention programs are essential for governments.
Atlas Translation Services has been working with government officials for decades, providing services and the right equipment for each case. Get in touch with us to learn more about how we can help you.