Conference Interpretation
How is Atlas Different?
Lots of companies claim to do Conference Interpretation and many may even dabble, but are they really vested in Simultaneous Interpretation?
Atlas Language Services, Inc. takes pride in being comprised of over 70% Conference Interpretation support, as well as logistics.
You can be assured that we are the leading industry experts in translation companies, most notably Conference Translation!
A few questions to ask your provider:
 Is the equipment owned by them?
 What is their main focus?
 Is it specifically conference interpretation?
 Who is on their client list?
Atlas is extremely vested in our industry and we have the clientele to prove it.
So what do we actually do?
Atlas provides everything from translation equipment rental to full white glove linguistic support.
Our company owns our equipment and constantly reinvests in new technology. That means higher quality equipment at lower prices. Our full service support includes everything from the equipment, interpreters,
project management to headset distribution and written translations.
Get In Touch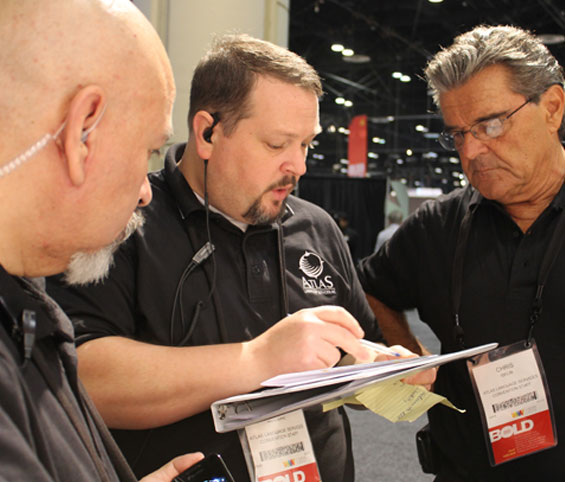 Our Clients Have Utilized Our Conference Interpretation Services Worldwide
Shanghai, PRC
Munich, Germany
Orlando, FL
Barcelona, Spain
Rio de Janeiro, Brazil
Bari, Italy
Seoul, South Korea
Tokyo, Japan
Dallas, TX
Aspen, CO
San Francisco, CA
Mexico City, Mexico
Washington, D.C.
Belfast, Northern Ireland
Chicago, IL
Hong Kong
Bangkok, Thailand
Las Vegas, NV
Lisbon, Portugal
Stockholm, Sweden
Rome, Italy
Guatemala City, Guatemala
New York, NY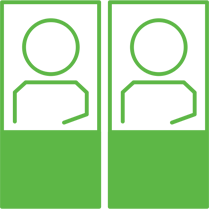 Our Interpreters
Our conference interpreters generally work in teams of two interpreters per language (sometimes three interpreters when highly technical or rapid pace). We have each interpreter work in 20-30 minute shifts. Rotating the live interpretation responsibility allows each interpreter to work at their maximum efficiency level, thus providing you and the participants the best possible interpretation service.
We have provided linguistic support for:
Pope Francis
Gianfranco Cardinal Ravasi
V.P. Joe Biden, U.S.A
President Xi, PRC
President Macri, Argentina
President Park, S. Korea
P.M. Rasmussen, Denmark
Hon. William Frist, US Senate Majority Leader
David "The Edge" Evans, U2
Katie Couric, Broadcast Journalist
T. Denny Sanford, Sanford Health & Philanthropist
Max Gomez, PhD Broadcast Journalist
Renato Poletti, Pontifical Council for Culture
Goo Goo Dolls
Mayor Rahm Emanuel, Chicago
Steve Easterbrook, McDonalds CEO
Robert Iger, Walt Disney Co. CEO
Brian Krzanich, Intel CEO
Hubert Joly, Best Buy CEO
Michal Lev-Ram, Fortune Senior Writer
Alan Murray, Fortune Editor in Chief
Susan Wojciciki, Youtube CEO
Dan Schulman, Paypal CEO
Sean Parker, The Parker Foundation & Philanthropist
In addition to numerous other CEO's and celebrities
How does interpretation add value to your event?
By simply adding professional language interpretation to your event, whether through conference interpretation or remote simultaneous interpretation, your international audience will be excited, engaged and included. Let's face it, your international attendees spend a great deal of time and effort to attend your event.
By providing language interpretation, those same attendees will return home knowing that their time and money was well spent. Additionally, they often encourage other participants to attend. This translates into an increase in international attendance for years to come.
It's a win/win for everyone!