Remote Simultaneous Interpretation (RSI) for Live Events
Remote Simultaneous Interpretation (RSI) is a new take on running multilingual events anywhere in the world by streaming the interpretation to the attendees via their mobile device. Utilizing the power of cloud computing, Atlas Language Services is able to provide interpretation for events of any size directly from Atlas' remote studio. This allows multilingual events to take place without having interpreters and equipment on-site. All of the interpretation is facilitated within Atlas' remote studio, where it is streamed directly to the attendees of the event via the cloud-based platform. This model allows event organizers to save time, money and space while planning and overseeing live multilingual events.
RSI is a great option for certain events, but we will be the first to say that it is NOT ideal for every event. Please consult our team for a thorough analysis and consultation.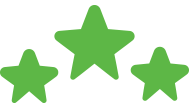 Benefits
Modern technology
Accommodate events of ALL sizes
Accommodate short/last minute events
No interpretation equipment onsite
No interpreters onsite
No travel related costs for interpreters
Reduced technical team onsite

Areas of Consideration
Wi-Fi Access Points (WAPS)
Venue must ensure 5 GHz Wi-Fi
Broadband speed
User's mobile device must have sufficient battery life
Q & A
Hard wired internet connection is mandatory.
Clear audio & video feeds are mandatory.
Kudo Studios – Atlas's preferred RSI Platform
Atlas is proud to be the Chicago Kudo studio partner! Kudo is an RSI cloud-based solution for multilingual business collaboration and events. Kudo streams real-time language interpretation to your meetings and live conferences, so everyone can listen and participate in their preferred language. Utilizing the highest quality equipment allows us to ensure that audio quality is pristine. We have implemented a double redundancy system within our studio and network which ensures that unforeseen internet and power disruptions will not affect your event. In each of our studio booths we have 32" LCD monitors to display the event live for the interpreters with state of the art headphones and microphones. Our studio can currently support up to ten (10) languages with anticipated room to grow in the future. Our roster of certified interpreters gives us the ability to guarantee the highest quality interpreters regardless of the topic of the event.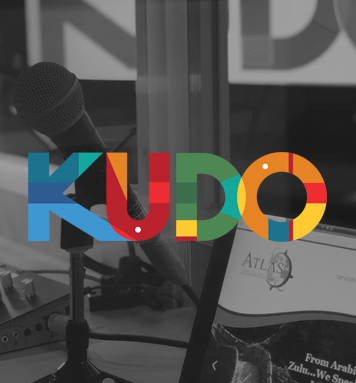 Attendee Connect
Attendees can connect via a hyperlink or by downloading the free app. Either option allows users to pick the channel that corresponds to their linguistic needs and allows them to gain the full value of the event, live in their own language! By having the attendees use their own devices, we cut out the need for both transmitters and receivers. This allows the event organizers to avoid fees for missing or damaged equipment. The app can handle up to 32 languages simultaneously, enough for all the major world languages, and then some!
Cost Differences
RSI allows event organizers to reduce costs that are associated with traditional simultaneous interpretation systems. Costs that are related to equipment rental and shipping are reduced since equipment is housed remotely in the Atlas Studio as well as costs that are associated with the interpreters being onsite may be reduced. However, additional costs such as increased broadband speed, WAP's, etc. may exist so please consult an Atlas team member to determine if RSI is right for you!
Web Conferences
We offer over-the-web meetings and video conferencing in multiple languages. Attendees can participate in web meetings and training sessions, share content and collaborate globally. Your technical team is in Baghdad and your consultants are in Knoxville, Tennessee? No worries, this is a perfect opportunity to utilize web conferences. We make those difficult multi-language meetings simple! With the ability to stream on the web and the app your participants can truly communicate regardless of the language.
Webinars
With our platform you can easily support the event regardless of geographical limitations and users can easily join any meeting with a single click and enjoy high-quality audio and video with engaging participation features. Your audience has just gone GLOBAL!
RSI for Schools
What is it?
Remote Simultaneous Interpretation (RSI) is a service that allows attendees to receive live interpretation during meetings with teachers, staff and administrators of schools. Atlas Language Services utilizes professional interpreters to sit in on the school meetings. These interpreters then use a laptop computer to connect with the cloud-based platform to stream their interpretations to the parents.
How do I connect?
Parents have two options when it comes to connecting to the RSI service.
APP
The app can be downloaded for free on the parent's mobile device. By entering a code provided by the school, parents are able to connect to the session. Parents can utilize the school's Wi-Fi in order to connect.

DIAL-IN
With this method parents will call into a number provided by the school to connect to the interpretation session. This option allows parents to avoid Wi-Fi connectivity issues. If you're a school administrator interested in this service, please contact our team at Info@AtlasLS.com.