Legal Translation and Medical On-Site Interpretation
As a leading provider of legal translation services, Atlas Language Services is aware of the important role of the legal interpreter. Qualified interpreters not only render words, but they also illuminate the feelings behind those words. The interpreter is an impartial voice; present to facilitate communication.
When you schedule an on-site legal or medical interpreter with Atlas, you can be assured that the language interpreter will be certified, accredited and/or qualified, we guarantee it!
Our on-site interpreters can be provided for:
Administrative Hearings
Arbitrations
Attorney-Client Meetings
Depositions
Examinations Under Oath
Interviews
Interrogatories
Mediations
Medical Evaluations
(PQME/QME/AME/IME)
Meetings
Recorded Statements
Reviews
Statements
Trials
Worker's Compensation Hearing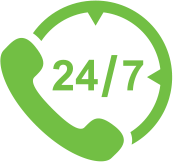 On-Demand Telephonic Interpreting
Operating 24 hours a day 7 days a week, our representatives are always ready to assist you!
Our call center averages 3 seconds to answer a call; 8 seconds to connect to a Spanish Interpreter; and 16.5 seconds to connect to interpreters of all other languages.
Atlas Language Services is your partner for all your telephonic interpretation needs.
Connecting to your telephonic Interpreter in 5 easy steps!