Do you have to lead a discussion or give a speech/presentation that requires simultaneous interpretation? If that is the case, here are a few tips to help make life easier for both you and the interpreter(s) attempting to convert your words into meaningful thoughts in a different language.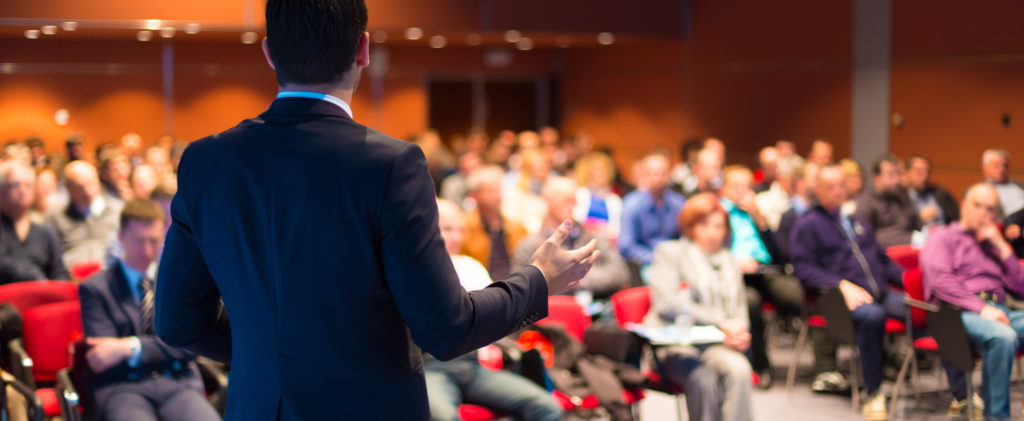 First Tips for Speakers & Interpreters
The presenter must first be aware of what to avoid. Slang and other idioms! These types of language-specific sayings sometimes cannot be interpreted easily—if at all. In these situations, the interpreter does their best but sometimes has to resort to summarizing to the audience what was just said or in a worse case scenario could not be translated at all. I am reminded of a time where an English speaker was attempting to tell a joke and use not only English slang but physical humor as well to a 100% Asian audience. But the joke was full of phrasings that could not be translated.
The Chinese interpreter had to simply tell the audience that the speaker just told an "American" style joke that could not be properly interpreted into Chinese. You don't want to be the one standing in front of a group, tell a joke and then wonder why nobody is laughing! So when you are planning out the wording of your next speech to non-native speakers, choose your words, stories, and jokes carefully so that they can easily and correctly be understood by multiple languages and cultures. When in doubt arrive early and consult the interpreters prior to your presentation to see if they have any input or feedback regarding particular comments or idioms.
Second Tip for Speakers & Interpreters
The second tip is to consciously slow down the pace of your speaking rhythm. This is another tricky task that really requires a great deal of practice. Many speakers have a tendency to speak more rapidly when in front of large audiences. While professionally trained interpreters are pretty good at interpreting rapid speakers, they're not miracle workers. So, if it is vital that your message is interpreted with high-accuracy, take a breath. Slow down and also use a nice, steady speaking rhythm.
Lastly, try not to go off on tangents while speaking. Not finishing sentences or thoughts can confuse audiences listening to you via an interpreter. So, make thoughts and ideas crystal clear and efficiently spoken. Be sure to complete one thought before starting the next one.
It is also a good idea to follow the tried and true three-step speaking method:
First, tell them what you're going to tell them.
Then, tell them.
Finally, tell them what you told them.
If you follow this simple strategy, you'll find less blank stares in your audience as the language interpreter could also easily follow along to the topics that were outlined in your speech.
---
Atlas Language Services, Inc., a Chicago-based Language Service Provider specializing in language interpretation (spoken), translation (written), globalization, localization, conference interpretation as well as simultaneous conference equipment rentals and sales.
With over 20 years of industry experience in the legal, medical, corporate, pharmaceutical, engineering and conference interpretation fields as well as expertise in written translations for advertising, marketing, promotions, sales, human resources, publications and technical research material, you can be assured that Atlas can handle all your language needs, not just domestically but worldwide.
The Better Business Bureau (BBB) rates Atlas Language Services an A+ Business. In addition, Atlas LS is a corporate member of the following:
American Translators Association; Association of Language Companies; Crystal Lake Chamber of Commerce; Chicagoland Chamber of Commerce; Midwest Association of Translators & Interpreters; Meeting Planners International; and the Illinois Paralegal Association.
Contact Atlas Language Services, Inc. at https://atlasls.com/contact/.
Kevin McQuire is the President/CEO