Marketing translation strategies are essential to establishing your business and succeeding when in charge of a brand or company. And if you want to grow your brand and start reaching international markets or other communities, offering your brand's vision in different languages is key to attracting more customers, partners, and investors.
That's why marketing translations are one of the most important tools to reach that goal. In today's entry, we'll be discussing this specific type of translation and what makes it different from other traditional translations.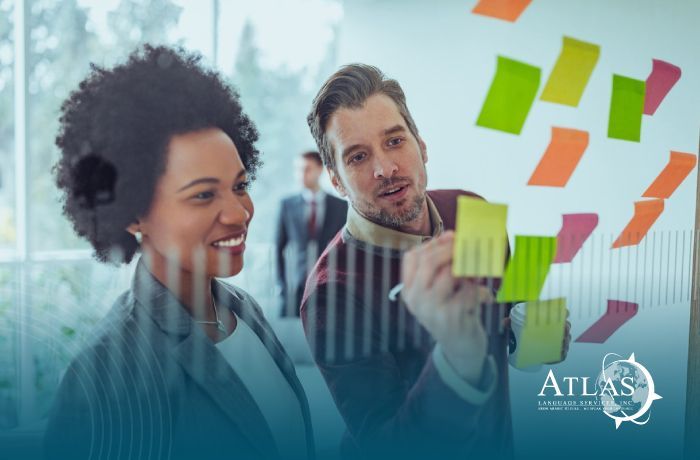 𝗪𝗵𝗮𝘁 𝗜𝘀 𝗠𝗮𝗿𝗸𝗲𝘁𝗶𝗻𝗴 𝗧𝗿𝗮𝗻𝘀𝗹𝗮𝘁𝗶𝗼𝗻
Marketing translation is more than transposition of words into another language. It involves not only language skills but also copywriting knowledge and writing styles.
In this type of translation, aspects such as sales and product knowledge and even humor and local culture understanding are crucial to build and translate the marketing strategy and reach the target audience.
𝟯 𝗧𝗵𝗶𝗻𝗴𝘀 𝗬𝗼𝘂 𝗦𝗵𝗼𝘂𝗹𝗱 𝗞𝗻𝗼𝘄 𝗔𝗯𝗼𝘂𝘁 𝗠𝗮𝗿𝗸𝗲𝘁𝗶𝗻𝗴 𝗧𝗿𝗮𝗻𝘀𝗹𝗮𝘁𝗶𝗼𝗻
As you can see, marketing translation has more specificities than other translations, nuances software tools like Text Master might not capture. Here are three crucial things that you must know about marketing translation:
𝙄𝙩 𝙃𝙖𝙨 𝙏𝙤 𝘼𝙙𝙖𝙥𝙩 𝙏𝙤 𝙏𝙝𝙚 𝘾𝙪𝙡𝙩𝙪𝙧𝙖𝙡 𝘾𝙤𝙣𝙩𝙚𝙭𝙩:
To build a successful marketing campaign in another language, you need to understand the local culture. From the language to demographics, religion, history, humor, and the current political landscape are key to reaching the target audience.
𝘽𝙚 𝘾𝙖𝙧𝙚𝙛𝙪𝙡 𝙒𝙞𝙩𝙝 𝙎𝙡𝙤𝙜𝙖𝙣𝙨:
Slogans are carefully made by copywriters to reach the audience through a catchy phrase that will stick in everyone's heads and immediately make people associate with the product or brand. When translating into other languages, slogans can become tricky. The famous KFC slogan "Finger-lickin' good" was wrongly translated in China as "Eat your fingers off". This is for sure a tagline that's not very appetizing. Slogans need extra attention when working on different idioms.
𝘿𝙚𝙨𝙞𝙜𝙣 𝙄𝙨 𝙅𝙪𝙨𝙩 𝘼𝙨 𝙄𝙢𝙥𝙤𝙧𝙩𝙖𝙣𝙩 𝘼𝙨 𝙒𝙤𝙧𝙙𝙨:
Working on a marketing translation project means adapting colors, imagery, and style, which are just as important as words. This step is crucial when translating a whole project because elements like colors and images do not represent the same concepts in every culture or attract the same target audience.
Get in Touch!
Atlas Language Services marketing translators will help you build a successful strategy in the language you need to expand your brand's message globally. Visit our Contact Page to get in touch with us today!