Trying to book translation services at the last second is sometimes expensive. The translators you need may have already been reserved. Worst case scenario, you won't be able to hire the right translators resulting in unhappy attendees. To book the right translation services for your conference, you need to reserve interpreters months in advance and double check you choose the right number of translators.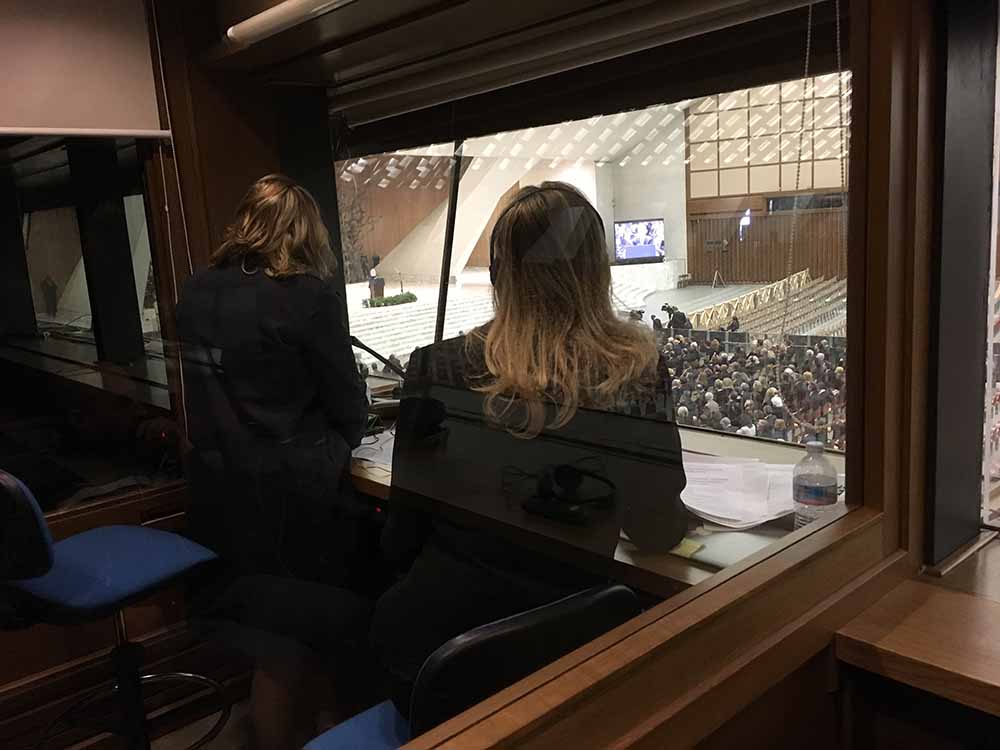 Languages Spoken and Languages Understood
Make a list of all the languages that will be spoken at your conference. Then, make a list of what languages the audience understands. You will need to hire translators who can translate from the speaker's language into languages the audience can understand. Also, make it clear in the conference details what languages will be translated.
Is the Audience Allowed to Ask Questions?
If the audience is allowed to ask questions at your conference, you'll need interpreters if the guest speaker or another professional who's being asked the question will not understand them. Clarify the details in your conference details, especially if you choose to only allow questions asked in certain languages.
Number of Translators
According to AIIC Professional Standards, conference interpreters need a 90-minute break after a three-hour session. And within that session, they need smaller breaks as well. For this reason, you need to hire two translators for each language that is being translated. The interpreters will take turns translating.
Additionally, conference interpreters can only work two three-hour sessions a day as per AIIC Professional Standards. If your conference goes over six hours or won't have a sufficient break after three hours, then you'll need to hire another set of translators.
Reserve Conference Translation Services Immediately
Demand for the best interpreters is high. This demand may be even higher during certain times of the year. Location of the conference also influences demand. You must take into consideration supply of specific language translators in the area. If there is a less popular language you need to be translated, it becomes more important to book well in advance.
For conferences held in Europe, translators for Asian languages aren't as abundant as those for European languages. And in Asia, you have fewer options in Spanish, German, French, Arabic and Russian translation. It's imperative to book interpreters at least month in advance, especially if you have language needs that aren't as popular in that area.
Finding a translator of an obscure language or one that isn't popular in the region on short notice is difficult and costly. You'll save money by reserving conference translation services as soon as possible.
If you want the conference to run smoothly and all attendees to understand what's being said, you need to book interpreters months in advance regardless of which languages are being translated. Once you have the conference date set, you should book the translation services. Give Atlas LS a call today or contact us via our fill form to book your conference interpretation services today.