Globalization has made it necessary to bridge the language gaps. Language translators are needed to promote the globalized growth of the business. First, learn a few myths that people assume when they think of translators.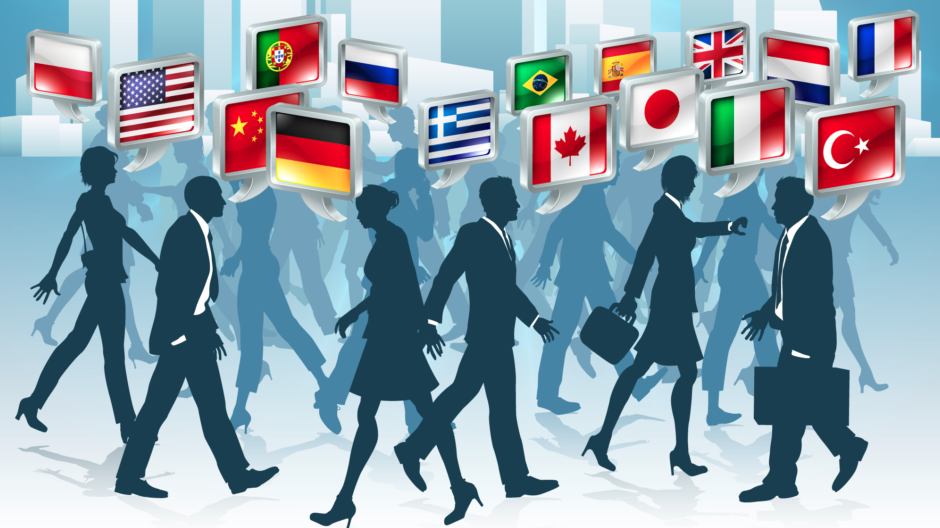 All Translators Are Generalists
People think that all translators are generalists, so they can translate any type of document with ease. The truth is that specialists exist and may specialize in translating only business documents, scientific reports or literary works. Even if you can understand the words, it's not always possible to understand the context. For example, writers who try to translate scientific documents may discover that they understand less than a third of what they're actually translating. It's recommended that you choose specialists who have some experience in the type of translations you need.
Native Translators Are Better Than Second Language Ones
People who were born speaking a language, known as native speakers, are not automatically more qualified at translating than those who learn the language later in life. Making high-quality translations requires that you have an advanced knowledge of grammar, vocabulary and spelling. Many native speakers have poor grammar skills, so their translations could turn out with more grammatical errors. However, a second-language speaker who is more educated will create higher quality work.
Certified Is Not Important
Many people think that translating a language is easy if you're fluent. So they hire freelancers and other workers who are not certified and have no experience. The reality is that translating is not as easy and straightforward as it seems. Not all translators are good at what they do, and if you trust inexperienced ones, you could end up with dozens of mistakes in a single document. Mistakes lead to severe miscommunication problems that will negatively affect your business.
Finding a certified language translator is recommended without being an unnecessary investment of money. Certified means that they've been tested and know the industry standards of making accurate, high-quality translations. They also receive continuing education to ensure that they maintain their high standards. You're less likely to encounter mistakes when working with qualified professionals.
Once you find out the truths to the myths, you'll be more confident about working with translators. First, find a specialist who handles the type of translations you need. Legal contracts, depositions and witness statements need to be translated in the correct formats. Medical translations include patient records, nurse's notes and other documents that are only seen in the medical industry. Use business conference translation services to translate notes and recordings that are taken during important meetings. Then, find the right translation company to handle your next project.